CREATING SHAREHOLDER VALUE
Our main goal is to add value to our customers. When clients choose to work with us, we do our best to advise them to get the highest value on their business and shares. Usually our collaboration covers all business aspects and it becomes most intense during transaction preparation and closing.
This well-established company offers diverse payment solutions consisting of registers, systems, terminals, and accessories. It has demonstrated...
read more
Offering innovative patient data digitalization and procedural solutions, this customer-centric company is now for sale. With a track record of...
read more
We have buyers for M365, Dynamics, Azure, and BI businesses. For small and large companies.  Please contact us, and we tell you more.Acquisition...
read more
If you're considering selling your AI or big data company, let's talk. Partial exit is also possible. That could help you to fuel your company's...
read more
Think about growth
With our expertise and network, you will find opportunities that provide the required strategic turnaround.
Business plans are essential to growing a business. If your goals include inorganic growth, we will help you plan and set the right targets for mergers and acquisitions. In addition, we help shareholders achieve accelerated growth or liquidity events by selling to a larger, synergistic organization that wants to invest in and build on what the founders have created. 
Think about growth
Our value creation services are more than just one figure. That's because the company's value is based on different dynamic factors.
The purpose of our value creation services is to help you to find a few simple changes that you can implement easily to boost the value of your company or a business unit. We have developed and tested an agile method to identify small operational changes that will make a huge impact on performance and your company value.
At Wolfcorner, no client is too big or too small
We serve clients of all sizes in a wide variety of industries and have in-depth knowledge of the ICT industry.
Our competitive advantage is that we have a global and local network of experts who can complete all your assignments within deadline and add value to your business.
"Jarmo Kuusivuori loves to challenge himself and gets deeply involved when helping founders. He has a hands-on approach, doesn't accept explanations but instead requires actions from founders. An invaluable asset for our accelerator who prides brutal, honest, actionable feedback."
"Jarmo was one of the best coaches that guided Vividly through the stages of development at Startup Sauna accelerator. Jarmo is a very good listener who has an arsenal of "refreshing" questions to put you back on track, help to gain a new perspective on your business & find the right focus. One of the rare persons who inspires you to become your best self."
Pro bono consulting
Startup Accelerators benefit from our coaching services.
Our background and approach set us apart from other coaches. Our M&A colleagues don't normally work with startups because the time to exit is too far in the future. It is crucial for startup owners to understand early on what they will face later regarding exit valuation details. This understanding is necessary when meeting with investors. We are also interested in providing a presentation or workshop on maximizing a company's value.
Views on mergers and acquisitions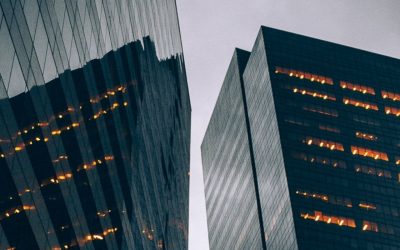 After the highly volatile year of 2020, the global mergers and acquisitions (M&A) market has reached record levels in the year 2021. The...
read more