SERVING OUR CLIENTS' INTERESTS
Our industry focus is on ICT, but we can help our customers in all industries. In addition to ICT, we have had transactions in the media, hotel, service, and marketing industries – contact us and we'll do our best to help you.
WE OFFER OUR CLIENTS M&A SERVICES GLOBALLY VIA OUR NETWORK
Every company has many choices when considering M&A advice. We are a boutique M&A specialist firm, and our network makes it possible for us to operate globally, using the best knowledge and data to make the best deals.
All of our assignments share the same starting point: our clients receive clear added value from working with us. The added value we bring to our customers is based on our principle of thinking first and foremost of our customers' interests. We have substantial expertise in M&A, and we understand the importance of different trading structures to total value.
We have extensive cross-border M&A experience, along with access to leading global M&A databases for finding the latest information on mergers and acquisitions activities.
Wide industry knowledge and experience
We are specialized in the ICT market, but we take on many assignments in other industries as our network has experts from almost every industry. Most of the transactions we assist in are international.
The total value of transactions that our partner network has completed is over 5 billion euros.
countries on four continents
Our network has specialists in every industry.
established by Jarmo Kuusivuori
Our global partner network covers all major regions; we focus on Northern Europe.
Acquisitions – selling and buying
Our sales process is invariably based on active collaboration and is efficient, high quality, and highly cost-effective. We always keep the customer informed of the status. Together we evaluate different options and make decisions based on the customer's best interests.
Unlike many companies in this industry, we also provide an assessment of the potential for integration. It is essential for the success of the acquisition, which is why we always discuss this with our customers. Expertise in this area comes from our own broad integration experience.
We have a strong focus on customer strategy so that every acquisition meets the strategic objectives and is aligned with the plan, improves competitiveness and increases the value of the company's shares.
We often help our customers make the best decision by studying the situation in a particular market. Together we select attractive companies in line with our strategy and review for our customers the terms and conditions of the deal. Various options and combinations are possible, so there is usually a reasonable package available for both parties.
Where appropriate, we will conduct a separate valuation for companies using standard valuation formulas, realized prices for similar transactions in a specific geographic area, and where necessary, anonymous tests of real market value.
If our clients want help in a particular area or are considering different options, we can help on a purely consultative basis. If you have questions, you can always ask us. Brief advice can be free of charge.
"We wanted to focus on our core businesses (domains, web hosting, and WordPress services) because in those areas we are a leading company. Wolfcorner helped us to divest our data center business. Now we have more time to focus on our service sales via webshop and to further develop self-service functionality."
"Jarmo's expertise, calmness, and good negotiating skills helped resolve the buyer's and seller's stalemates in the stagnant phase of our business, helping both sides to do so. He acted brilliantly neutral in a difficult situation where no consensus could be found."
Our network partners
Our clients have access to global expertise and data.
With an international presence across Europe, the United States, Africa, and with affiliates in the far East and Australia, ACS provides clients with local expertise and international reach. We are an ACS partner in the Nordic and Baltic countries as well as in Poland.
Wolfcorner is a member of Corporate Finance in Europe which is a network of independent M&A advisors with a focus on companies with a value of 2 to 50 million Euro. The aim of the network is to look for international buyers to offer you the best deal possible.
Views on mergers and acquisitions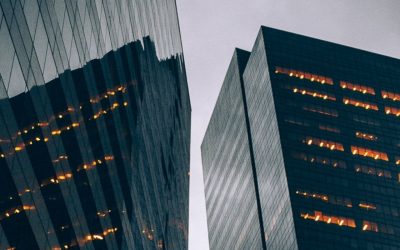 After the highly volatile year of 2020, the global mergers and acquisitions (M&A) market has reached record levels in the year 2021. The...
read more